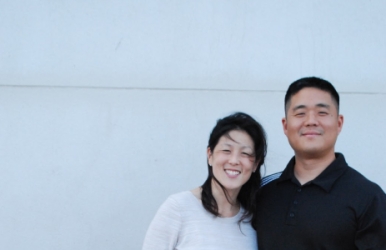 See church website.
Ray was born in Flushing, New York in 1974 and then moved to Philadelphia for the remainder of his youth. He eventually moved to Northern Cal to obtain his Bachelor of Arts in Anthropology at UC Berkeley. It was during his sophomore year in college in 1993 while attending a Baptist church that he gave his life to Jesus Christ. His life from that point on has never been the same.
With a passion to share the gospel and minister to anyone God would place in his life – whether a college student or a homeless person – his love for Jesus and heart for ministry has continued to grow. Soon after his conversion, he received a calling from God to one day become a full-time minister.
Ray married his wife, Jackie, in 2000. He and Jackie moved to Japan for three and a half years to serve as missionaries at a new church plant. He then moved to Los Angeles with his wife and newborn son in 2004 and obtained his Masters in Divinity degree at Fuller Seminary in Pasadena.
In 2007, he became one of the founding members of Life Baptist Church of Pasadena. On February 6, 2011, he was ordained as pastor with a commitment to love this congregation and this city with the love that God has poured out on him. On November 11, 2012, LBC Pasadena had an inaugural service and its new name became Hill Community Church. Ray now lives in Alhambra, California with his wife Jackie and three sons – Timothy, Jeremiah and Elijah.